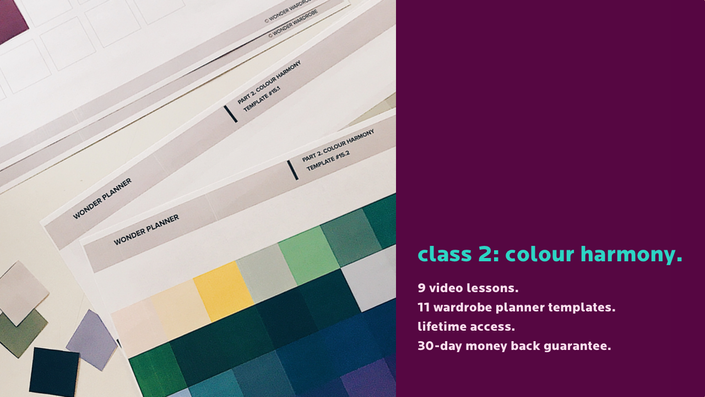 CLASS 2. COLOUR HARMONY
Discover what colours suit you and only you.
Colour harmony is hard to master and it takes time. This class is an in-depth look at discovering your own colour type, what colours flatter you and which ones you should stay away from. This will help you re-discover new ways of matching clothes you already have or know exactly what you need to achieve perfect colour balance in your new wardrobe.
DURING THIS CLASS YOU WILL:

Apply the theory of colours to easily distinguish warm colours from cold.
Establish your colour type by applying the unique Wonder Wardrobe method.
Choose only colors that suit you and make you even more beautiful.
Create beautiful neutral, contrasting and muted colour combinations for your looks.
Use colour accent to emphasize the beauty of your silhouette.
Develop colour harmony in your wardrobe.
Assemble beautiful and cohesive colour palettes for your Wonder Wardrobe
New Wonder Wardrobe heroes said:
"Waouuuu I always thought of me as being a winter type but that is true that my remaining outfits were all autumn like. Thank you for this technique, it eases a lot the color palette choosing!"

- Julie - Class 2. Colour Harmony.
"The Wonder Wardrobe course was very helpful and interesting! It's a great way to take a look at your wardrobe from a different perspective. I discovered that I can do a lot more with colour and contrast to make my wardrobe more interesting."

- Thalia - Class 2. Colour Harmony.
"Your course is awesome! Thank you so very much for sharing your knowledge, I have had an amazing time watching your videos and using your templates. Everything is super clear and easy to apply so I do not have any excuses not to do it :-)"
- Patricia - Class 2. Colour Harmony.
Your Instructor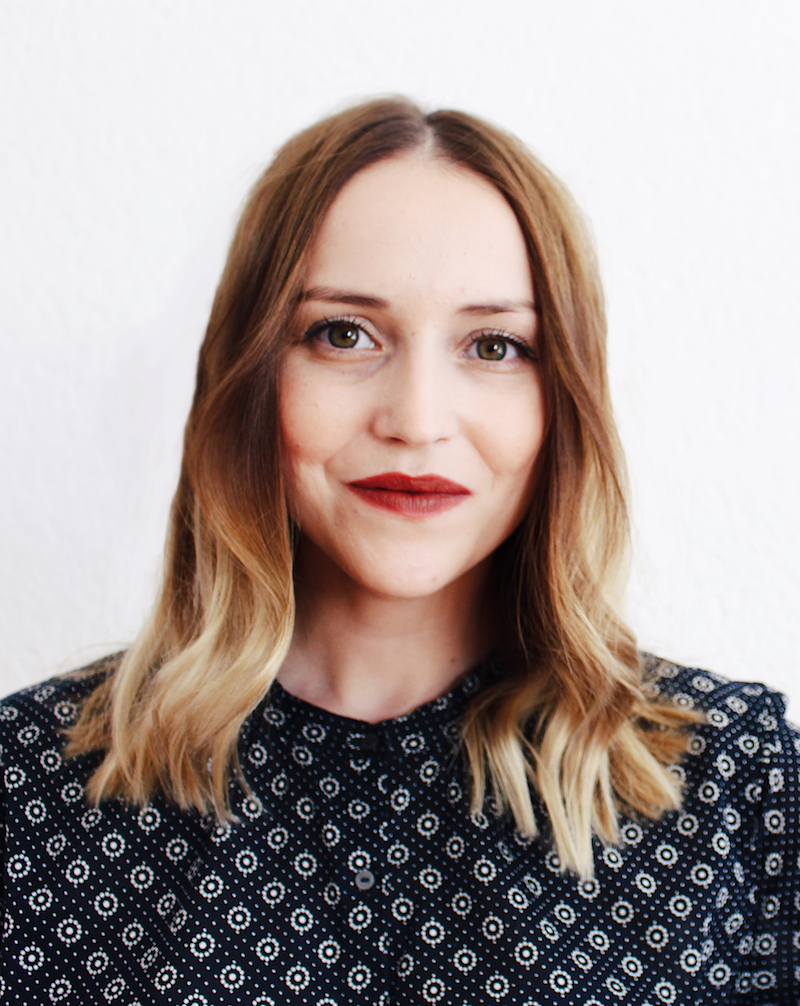 Since 2009 I've been working as an international personal shopper, creating multifunctional seasonal capsule wardrobes that help our environment and clients all over the world.
After gathering my professional experience and education in Milan, I've developed my own special method on building the perfect wardrobe - the Wonder Wardrobe. I've been working on it for a couple of years, constantly perfecting and testing my ideas on real people with real wardrobe issues.
Now I am sharing this successfully tested method with you so you can build a personal, multifunctional, well organised wardrobe containing an ideal amount of beautiful, fully interchangeable outfits that reduce waste and support sustainable fashion brands.
BENEFITS OF TAKING THIS CLASS:
Suitable for all levels of fashion enthusiasts.
Comes with editable templates to personalise.
All video classes come with English, Spanish and Russian subtitles.
Lifetime access.
Exchange tips with other dedicated students.
The class is mobile friendly.
30-Day Money Back Guarantee.